In our lecture "Data Visualization Concepts", we learned that Scatter Plots are 2 dimensional.
However we also learned that your everyday bar chart is 1 dimensional.
I don't see why one is descirbed as one-dimensional and the other as two-dimensional, since you can easily visualize a bar chart as a scatter plot by converting the top of every bar into a point.
Same goes the other way around, but this time we make full bars out of the points of a scatter plot.
Here are two random pictures of said plots I found after a quick Google search, to further illustrate my point: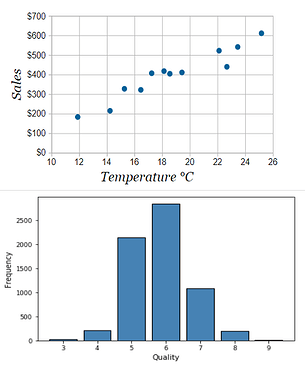 What exactly am I missing here? It seems like the two type of plots could display the same data in almost the same way. So why is there a difference between their dimensionalities?